From 4th to 6th May, EUMEPLAT partners gathered in Prague, hosted by Charles University, for the second Mid-Term meeting.
It was the occasion to assess the results achieved by the project in the first year and set the work to be undertaken in the upcoming months. You can check the agenda here.
The day before, on May 3rd, a meeting of the Work Package 4 on Platformization of Media Representations took place.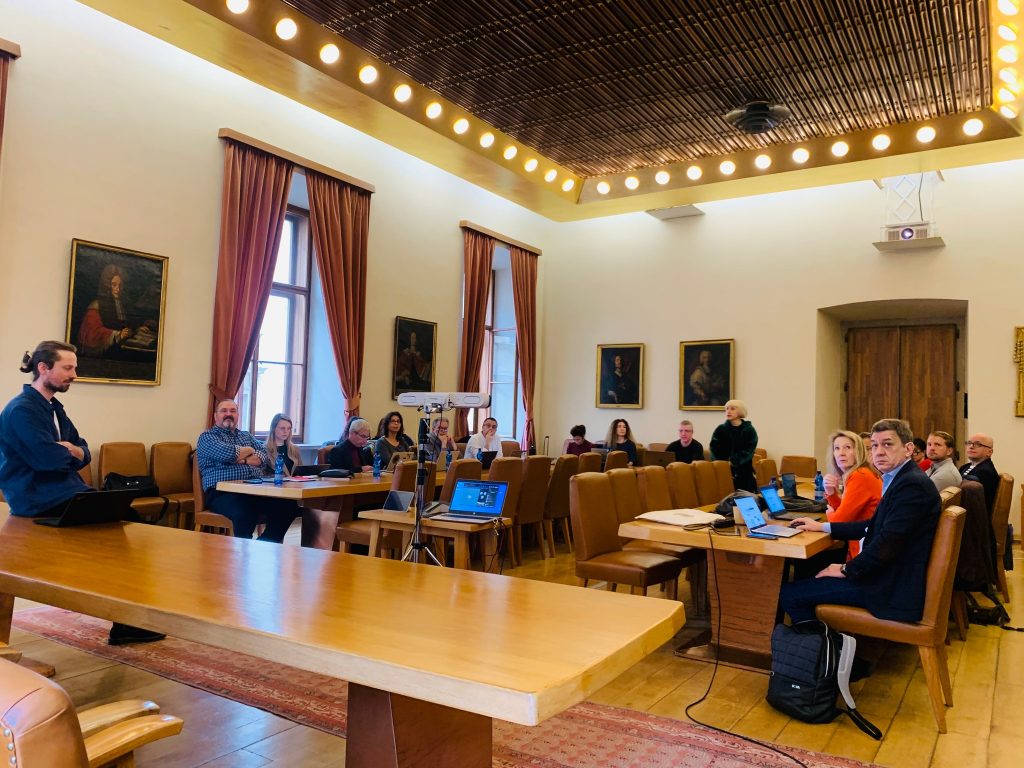 Part of the meeting, on May 5th, was an Open conference on Democracy, Media, and Affective Publics with the keynote speaker Zizi Papacharissi [University of Illinois and member of EUMEPLAT Scientific Board]:
Democracy has long offered an idealized form of governance. What if it is not the final stop on our civic journey, but a transition stage to something more advanced? Can technology help us evolve out of dated patterns of civic participation? This talk draws on original interviews conducted with citizens of more than thirty countries, to explore what democracy is, what it means to be a citizen, and what might follow democracy. The place of technology and journalism in contemporary democracies is further clarified in the context of vibrant populism and affective modes of participation.